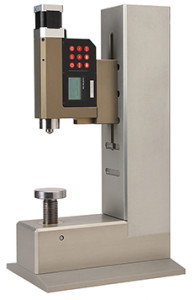 When you need to test the hardness of steel, you need a machine that has a good reputation for being reliable. When it comes to hardness testing of steel, there are many different manufacturers that claim to make the best hardness testers on the market. With the many different options to choose from, how do you figure out which hardness tester is right for your needs? Here are a few things you should look for in a hardness tester before you decide which one to buy.
If you need a hardness tester that can that can be easily transported from one location to another, then you should look for one that comes in a convenient, stand-alone size. Some steel hardness testers are designed to be either attached to a desktop or to be operated on a stand-alone basis. If portability is important to you, look for a tester that can be easily hauled from one location to another. Some hardness testers are so small and lightweight that they can be easily carried almost anywhere and can be used to test a wide variety of steel shapes and sizes.
When you need quick and accurate hardness testing of steel, you do not want to mess with a machine that has a wide variety of complicated buttons and instructions that must be followed. For the easiest and quickest test results, it is important to look for a steel hardness tester that can be activated to perform a complete hardness test with a simple push of a button. The easier the hardness tester is to use, the more efficient you will be in your work.

And finally, when you are looking for the ideal hardness tester for your needs, accuracy is of utmost importance. Look for a hardness tester that utilizes effective testing methods that are well-known for their accuracy in hardness testing of steel. ASTM has set a testing standard that should be followed by any hardness tester that you buy.
If you are reading this on any other blog than G&R Technology Inc. or via our RSS Feed, it is stolen content without credit.
Come and visit our blog at http://www.grhardnesstester.com/blog/