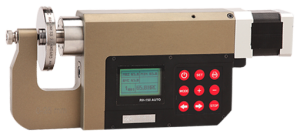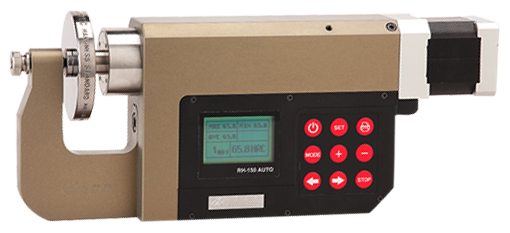 The US Department of Defense, or DoD, works with some of the most amazing inventions and technological advances in the world, but many are classified and not yet released for public use. This secrecy gives the United States an edge when it comes to protecting itself from outside threats, as well as creating industry in the public domain once the methods and innovations are de-classified. Working as a DoD contractor means every single piece of equipment or aspect of a design must be perfect since the lives of hundreds, or even millions may be on the line. For this and many other reasons, it is crucial that contractors use proper measure tools when building classified and unclassified designs.
One of the essential tools a mechanical engineering shop has in its arsenal is a portable hardness tester. This device measures the strength and durability of any metal. Such a device should be used when manufacturing metal, but also during the building process. As new projects are made, their metal undergoes bending, heating, or connection processes that may affect its durability and strength. In order to ensure the build is safe, engineers may set up experiments that test the hardness of a material before and after various procedures. This helps them make sure the final product is ready to help protect the soldiers and civilians it has been made to serve, no matter what the project is.
Being able to use the Rockwell hardness procedure allows DoD designers better analytical ability when creating objects that are meant to handle specific tasks at a pre-determined hardness. The portable nature of modern hardness testers also allows engineers to test hard-to-reach areas of a build without compromising the integrity of the structure itself. In order to make the best work, every measurement must be as precise and accurate as possible, which is why purchasing professional grade hardness testers is important to companies that work in the defense industry or as a private contractor.
If you are reading this on any other blog than G&R Technology Inc. or via our RSS Feed, it is stolen content without credit.
Come and visit our blog at http://www.grhardnesstester.com/blog/