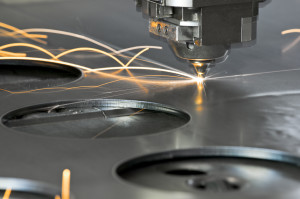 Perhaps one of the greatest human innovations in the history of engineering is the ability to fly. Studying and understanding the properties of flight took years of research and actually building reliable aircraft took many more. Indeed, companies in the aerospace industry still rely on the earliest insights and discoveries about flight when designing the most complex space-going machines and equipment. Now, more than ever, it is essential that engineers and designers understand why every aspect of material strength and structure is important to the overall performance.
When building, designers designate the strength tolerances for each material and individual part. If the finished product was not built to the specified standards, the very integrity of the project could be in jeopardy, leading to mission failure. Perhaps the most famous disaster-turned-success in the aerospace industry is the Apollo 13 mission to the moon. A routine procedure, stirring the oxygen tanks, lead to disaster that may have been avoided with better testing. Learning from mistakes such as that, modern aeronautical engineers use the most precise measuring equipment possible to ensure each component of a rocket, aircraft, or spacecraft is able to endure the hardships of flight.
One type of testing is hardness testing. Using either a Rockwell or Leeb hardness testing instrument, workers and mechanical engineers are able to get hands-on data concerning the materials found in their prototypes and final products. Hardness testing is often performed before the material in question is used in a design, but since many construction process use heat and additional chemicals, understanding if the hardness of the material has changed is also important. Depending on the material, a portable or stationary hardness tester may be used. This makes it easy to approve or reject build quality without risking the lives of pilots or money of investors. For the most accurate and durable portable hardness testers, contact the manufacturer of such devices directly. Discover the importance of accurate hardness readings and educate your shop crew on why taking readings regularly matters in the long run.
If you are reading this on any other blog than G&R Technology Inc. or via our RSS Feed, it is stolen content without credit.
Come and visit our blog at http://www.grhardnesstester.com/blog/