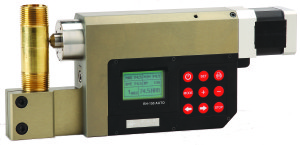 Having all of the right tools is key to getting a job done right, especially in the construction field. It helps make the process both effective and efficient, which is beneficial for both sides of the agreement. Diagnostic tools are some of the most useful resources available to a construction team. One in particular is known as a hardness tester, and is used to indicate a surface's resistance to external pressure. Making the correct assessment before beginning work is important, and finding the best tools is a step in the right direction.
Rockwell tester and Leeb tester are in use all around the world by more than 10,000 individuals, these numbers alone serving as a recommendation of the product. These tools provide the most accurate results possible, along with a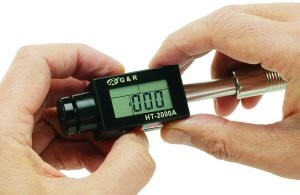 portable size that makes them easy to take to any job site. Despite being small enough to fit easily in your hand, the Leeb tester can be used to assess a variety of different parts, large and small. Its three step operation process also allows for quick and easy use. The newest models available provide the same accurate results with the added advantage of greater processing power and faster reactions. Your source for hardness testers should have all a construction team could need, from different models of testers to the accessories that go with them, like test blocks and retaining frames. Forming a relationship with an experienced company that can point you in the right direction is one of the wisest business decisions that one can make.
Anyone in construction, or any other field for that matter, will tell you that to get good results, you need to have the right tools. Finding a source that you can trust is only a short search away. They are ready and waiting to provide all of the hardness testers and accessories required for the task at hand. Preparation is half the battle, and having the most accurate diagnostic tools available will make your work all the more solid.
If you are reading this on any other blog than G&R Technology Inc. or via our RSS Feed, it is stolen content without credit.
Come and visit our blog at http://www.grhardnesstester.com/blog/